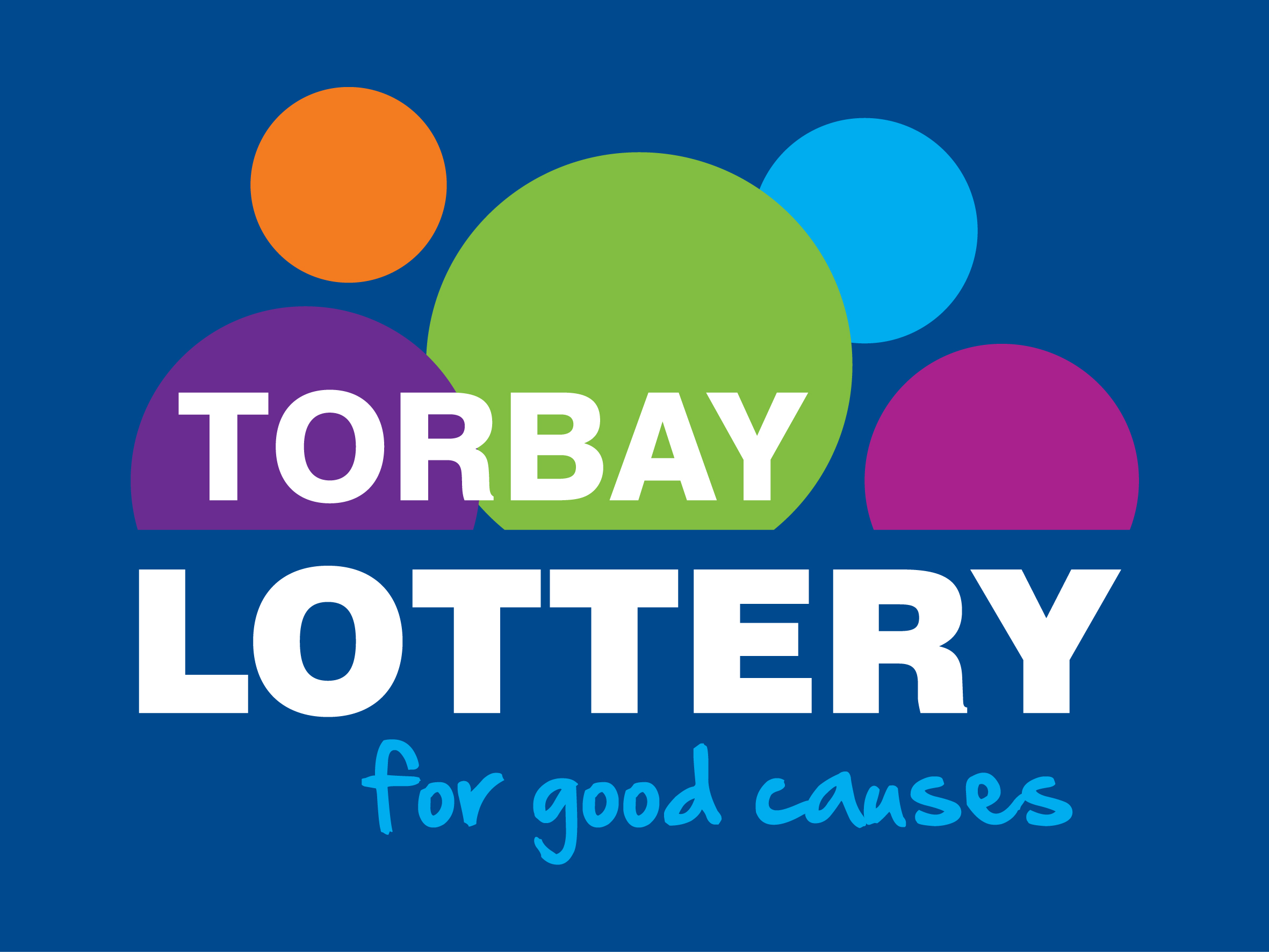 Torbay Lottery Small Grants Fund 2021/2022
14 January 2022
Torbay Lottery Small Grants Fund 2021/2022 is now open for applications until 13 March 2022. Local good causes can apply for a share of £9,000. Torbay Council will be accepting and considering bids of up to £2,000 to help cover the costs of specific activities, or for the purchase of small items of equipment.
You do not need to be a current Torbay Lottery good causes to apply but must meet the requirements set out in the policy. Full details can be found via www.torbay.gov.uk/torbay-lottery/
Cllr Christine Carter, Cabinet Member for Corporate and Community Services, Torbay Council, said; "It's been another tough year for our communities, but owing to the support shown through the Torbay Lottery we're able to help more local good causes.
"We want to encourage as many local groups as possible to benefit from the Torbay Lottery either through applying for funding through the Small Grants Fund or by becoming a member of the Torbay Lottery and receiving 60p from every £1 ticket sold for their cause. 131 local good causes are already signed up and benefitting from the initiative, our top cause raised over £1,500 last year."
Our causes are on track to raise £33,228.00 this year
1,065 tickets of our 9,640 ticket goal
More top stories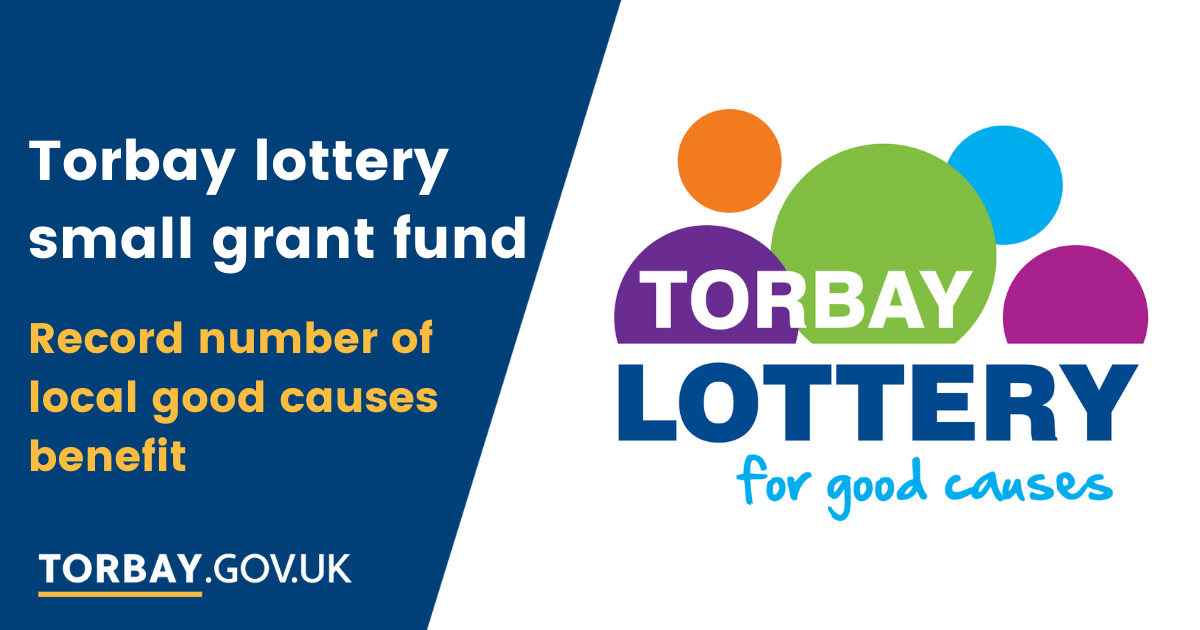 Torbay Lottery Performance
Did you know that Torbay Lottery raised £33,384 for good causes between January 2021 and January 2022? Since it was established in 2017 over £159,600 has been raised for local good causes ...
04 January 2022
Torbay Lottery Celebrates its 4th Birthday
This month the Torbay Lottery celebrates its fourth birthday and shines a light on the local community groups that have benefitted from its support. Since its launch in 2017, the Torbay Lottery has ...
19 May 2021
Back to full list
Our causes are on track to raise £33,228.00 this year
1,065 tickets of our 9,640 ticket goal